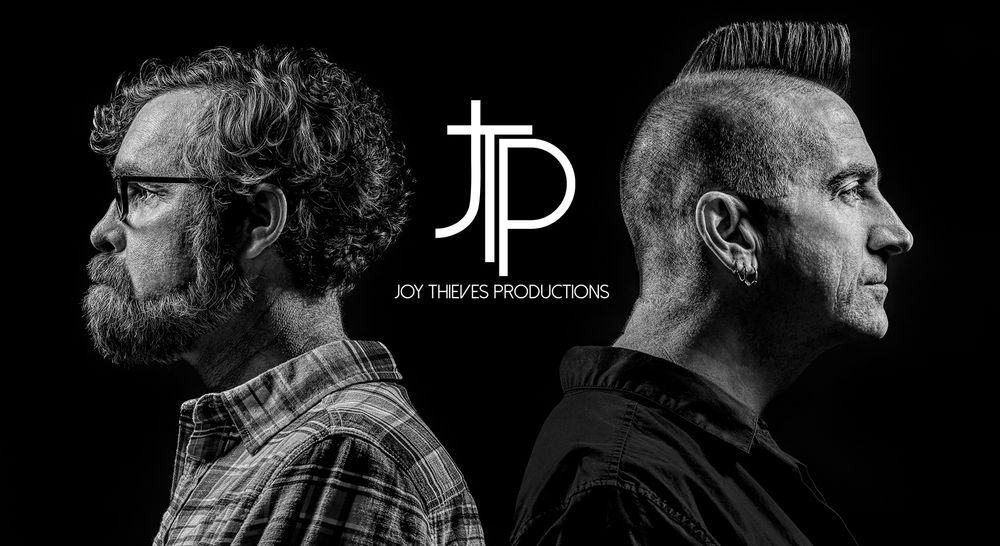 While "The Joy Thieves" is the name of a monstrous industrial/rock/punk musical collective, it is also the name of the audio production/remixing team of James Scott & Dan Milligan...the twosome who do the vast majority of production, mixing, remixing, and mastering for the band.

Based out of Populist Recording & Mastering in the western suburbs of Chicago, Scott and Milligan have worked in every genre from gentle acoustic folk to extreme metal, but they have become mainstays in the production of industrial rock and psych rock.

Joy Thieves Productions is actively embracing the massive changes that have happened in the world of music production by catering to the NEW needs of modern musicians. We specialize in high end audio production, including mixing/mastering/remixing services, supplemental instrumentation, and more…all done remotely.

Joy Thieves Productions has worked on audio projects with members of bands such as Ministry, PIG, The Dandy Warhols, Rammstein, Nitzer Ebb, Faith No More, Killing Joke, Front 242, Stabbing Westward, The Crystal Method, Filter, KMFDM, Naked Raygun, Cubanate, C-Tec, Test Dept, Gravity Kills, Blue October, Smashing Pumpkins, Garbage, Chemlab, Agnostic Front, The Rollins Band, CHANT, Marilyn Manson, Machines of Loving Grace, 16VOLT, Ashes Divide, Stoneburner, Shreikback, Meat Beat Manifesto, My Life With the Thrill Kill Kult, Pete International Airport, Firefriend, Consolidated, The Upsidedown, Skatenigs, Ancient River, I Ya Toyah, Fredo Disco, The Veldt, Mother Mariposa, The Janitors, DogTablet, and more.

Joy Thieves Productions: the last link in your audio chain.
 
Photos by Derick Smith at Derick Photography